WHAT SHALL I READ ? - ESOTERIC INTERPRETATIONS OF MASONRY

For a deeper interpretation of the meaning of the masonic ceremonies the following works are recommended: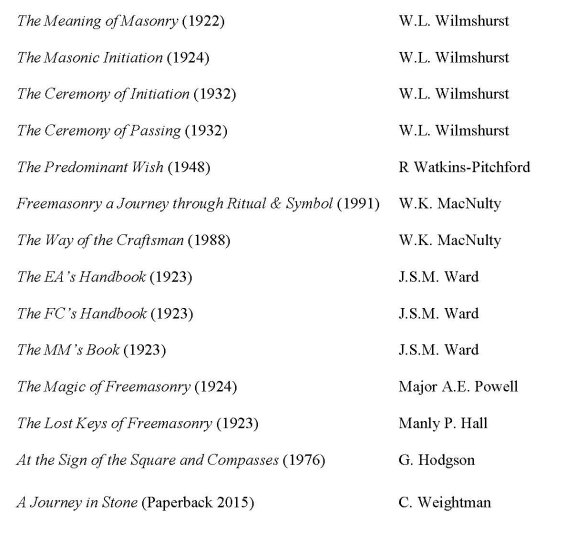 This last book is a refreshing look at the three Degrees of the Craft together with Exaltation in the Holy Royal Arch as a single basic allegorical journey. Unfortunately it is spoiled by "non-gender-specific" political correctness which results in frequent irritating grammatical errors but, if you can put up with these, it is worth reading.